products we use
arcadia is proud to be a davines concept salon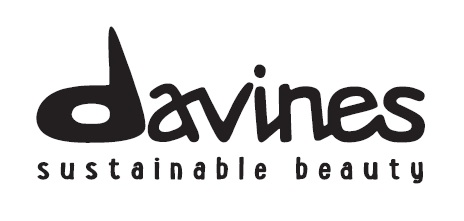 founded in parma, italy in 1983 by the bollati family, davines group started as a research laboratory, producing high-end hair care products for renowned cosmetic companies worldwide.
after a decade of honing their expertise, they began creating their own brand of davines hair care products exclusively for salons, & in 1996 founded [ comfort zone ] skin care for premier spas.
davines has 11 families of product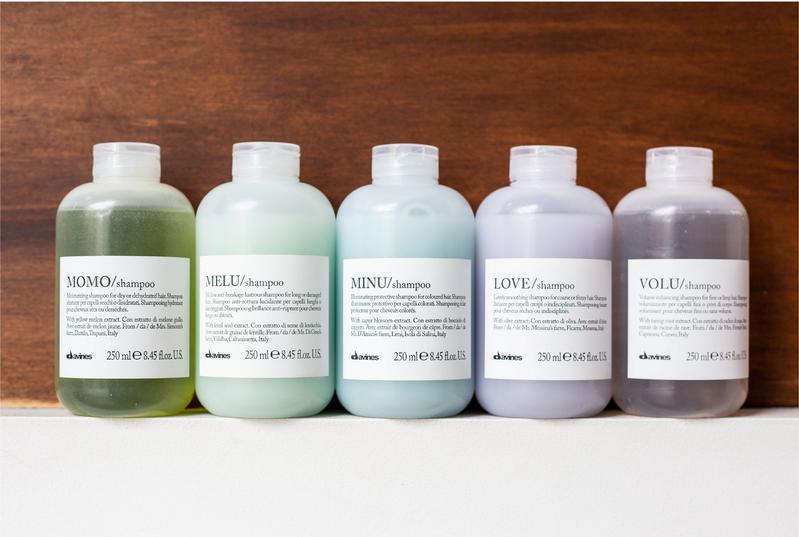 The nine families of Essential Haircare each meet a specific function: nourishment, hydration, volume, shine, protection, elasticity, smoothness and daily care.
Essential Haircare is the perfect expression of our strong belief in sustainable beauty. Each product family (named with an abbreviated description of the function) is enriched with an active ingredient sourced from Italian Slow Food Presidia farms, helping to contribute to the biodiversity of the planet.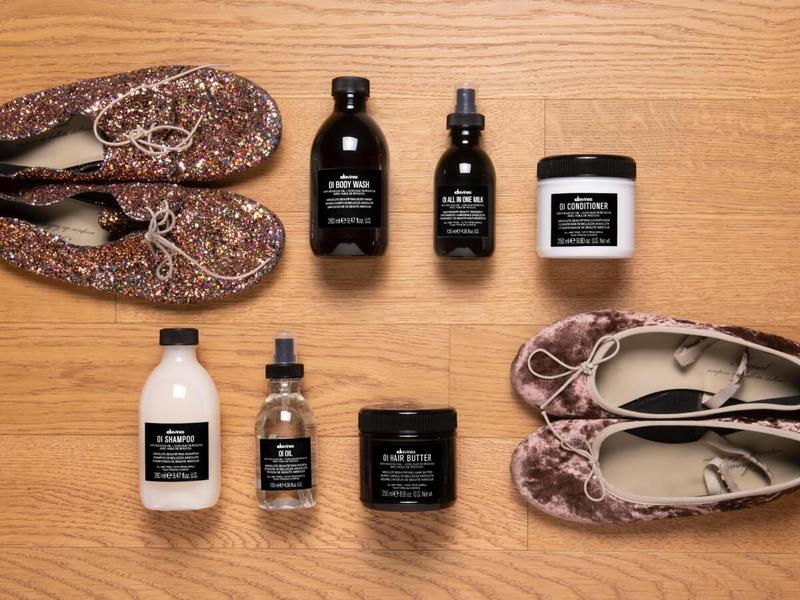 OI is a product range dedicated to absolute beauty for all types of hair and skin.
The name OI comes from the ancient Eastern idea of harmony through the balance of opposite forces. In an effort to create balance between the senses, mulitple benefits and effectiveness, OI lets you see immediate positive results from your first use.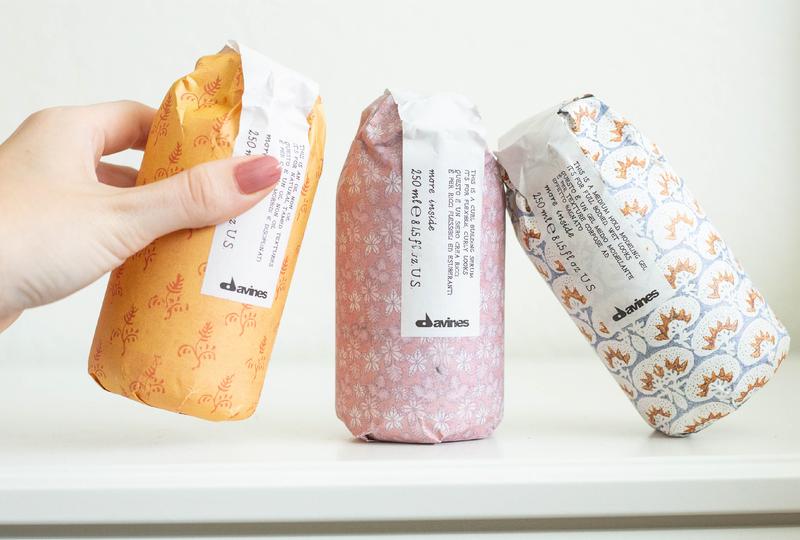 More Inside is a range of versatile, essential styling products for every kind of look.
Designed to either be used on their own or layered together, they are all formulated to enhance styling and finishing performance. No matter which products you use, the result is defined, bouncy hair, with minimum product residue.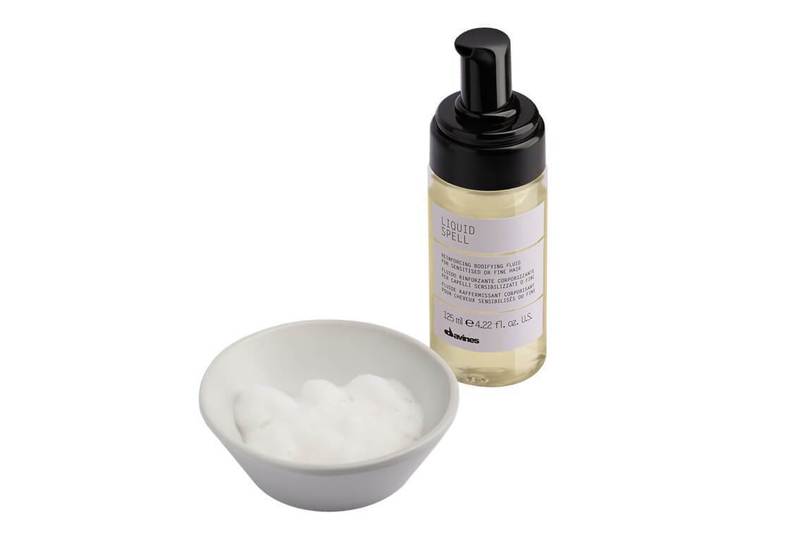 A transformative liquid-to-foam elixir that repairs mildly damaged and lackluster hair, providing instant softness and vitality.
Hair feeling dull?
Lifeless?
In need of a transformation?
Try Liquid Spell: this bodifying fluid visibly transforms the quality of the hair fiber for a healthier, silkier and naturally shiny look.

Alchemic is a system of shampoos and conditioners with pure pigments that can intensify and brighten both natural and cosmetic color.
This is non-permanent color that gives you free reign to experiment without worrying about long-term effects. These 6 tones can be creatively mixed together, or used separatelyto maintain and enhance natural and cosmetic color.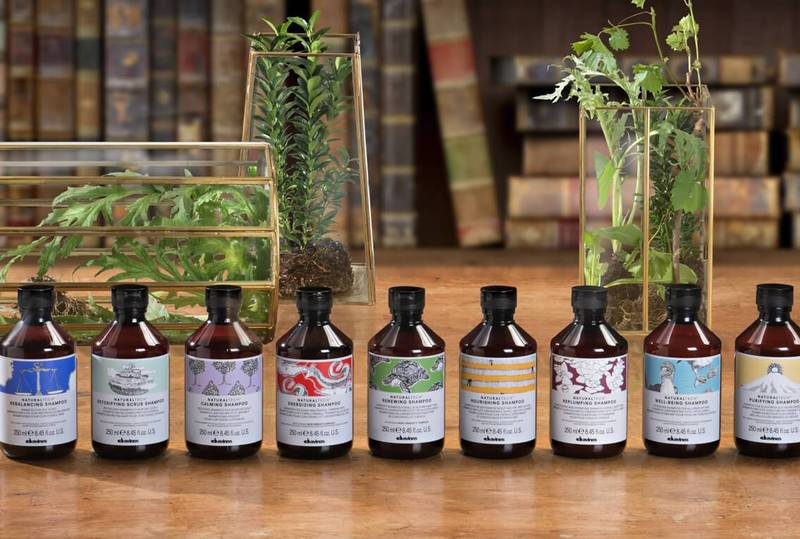 Specifically formulated to prevent and resolve the most common scalp and hair conditions, Naturaltech helps you regain balance and restore the hair and scalp healthy, natural state.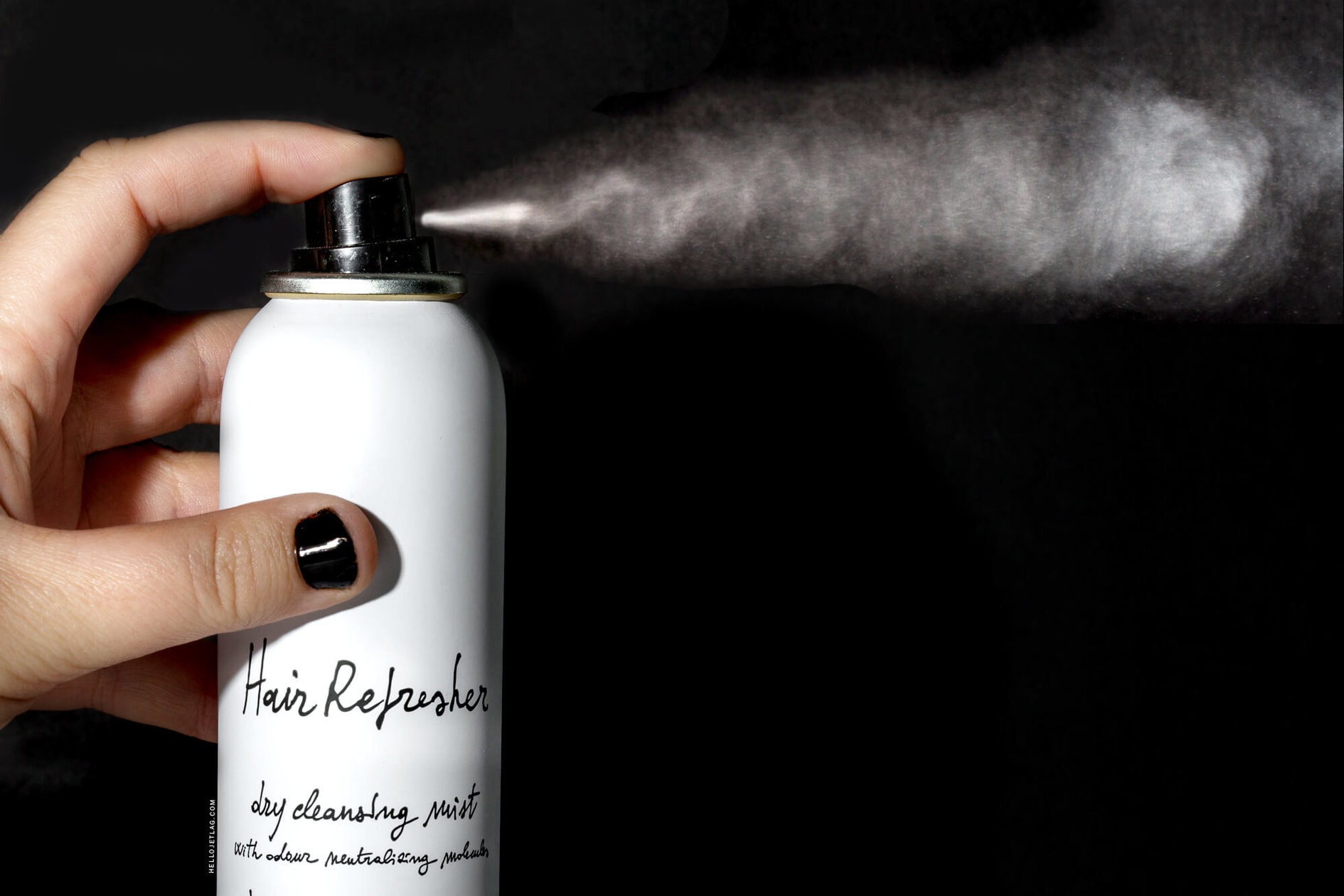 Fresh hair, without water
To keep your hair looking healthy, it's best to not wash it every day. Hair Refresher features a light, fresh-scented powdery mist that absorbs oil and creates volume without water.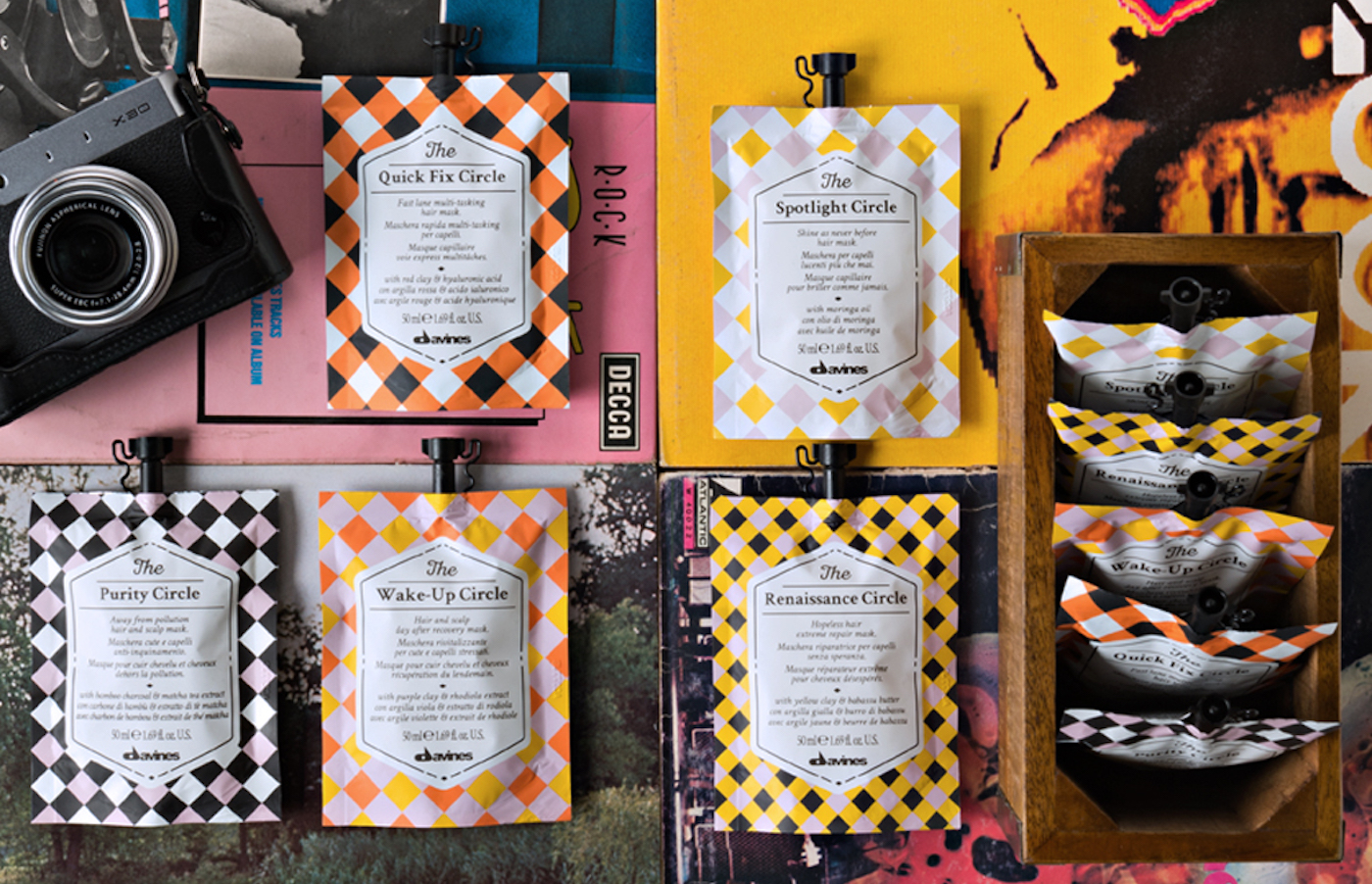 The Circle Chronicles were designed to seamlessly work with your life and individual needs. Resealable for multiple uses and perfectly-sized for travel, they make masking easy.
Each mask is unique and dedicated to a specific need, but there may be a need to use more than one at the same time. The beauty of The Circle Chronicles is that you can address your different hair needs, all within the setting time of a single mask.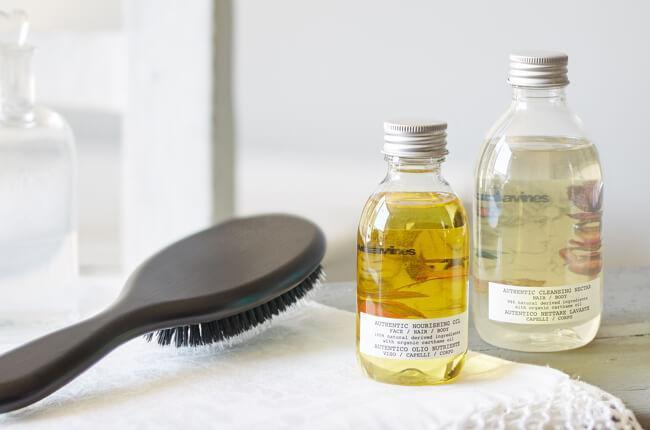 All Authentic Formulas products are extra gentle, flawlessly cleansing, moisturizing, protecting and nourishing all types of hair and skin.
Depending on the individual needs of your hair and skin, you can build a custom routine of Authentic Formulas products. Their multifunctionality lets you streamline your beauty regimen, since you can cleanse and protect your hair and skin with the same products in the line.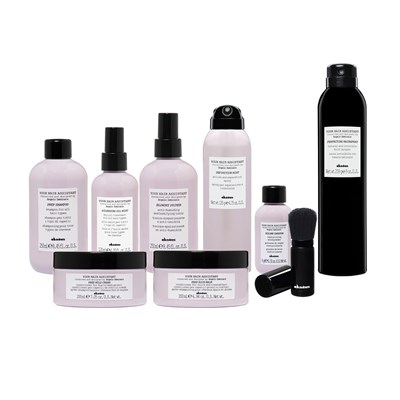 Your Hair Assistant is designed to be used as a regimen: each product prepares your hair for the next, boosting the results of the previous one.
These products focus on helping you cover the essentials of a perfect blow out: heat protection, a shorter drying time, and sleek, frizz-free hair. Starting with the Your Hair Assistant Prep Shampoo and ending with the Perfecting Hair Spray, this family of products and tools let you express yourself through your styling skills.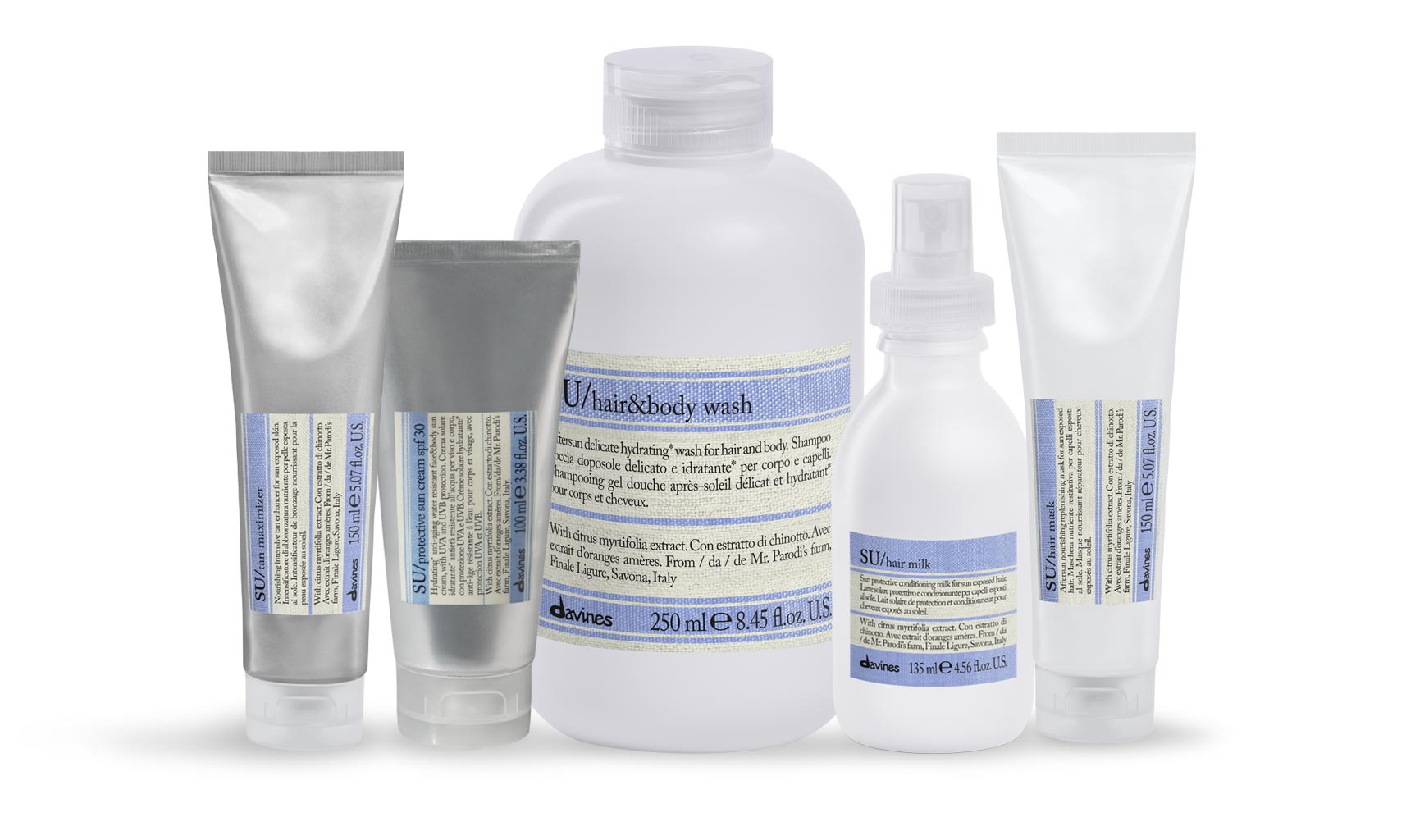 Sunny days call for SU
Our SU family of products is a complete routine to protect your hair and skin before and after sun exposure. Enjoy your time in the sun, worry-free — these healing, hydrating and nourishing products are saviors for hair and skin.